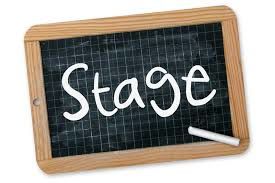 STAGE FEVRIER 2017
Comme chaque saison, le BCVB propose un stage pour les Catégories U11 et U13.
Ce stage est ouvert aux jeunes licenciés FFBB qui souhaitent participer.
Au menu:
Une semaine de stage avec repas pour les U11 et U13 filles et garçons
du 27 février au 3 mars.
Perfectionnement de l'adresse

Perfectionnement de l'aisance avec le ballon

situations d'oppositions
Lieu: Palais des sports de Villefranche.
Encadrement assuré par un entraîneur Breveté d'Etat et des entraîneurs du club.
Attention: clôture des inscriptions le Lundi 20 février 2017.
Ci-dessous, le formulaire d'information et d'inscription.
Le lien pour s'inscrire en ligne.
Téléchargez le formulaire d'inscription
Google Forms - create and analyze surveys, for free.
Create a new survey on your own or with others at the same time. Choose from a variety of survey types and analyze results in Google Forms. Free from Google.
https://accounts.google.com/ServiceLogin?service=wise&passive=1209600&continue=https://docs.google.com/forms/d/1QyiWrq5pKJYCsJBNHUHYQ7hxR3itdXriVTFLYUYusHY/prefill&followup=https://docs.google.com/forms/d/1QyiWrq5pKJYCsJBNHUHYQ7hxR3itdXriVTFLYUYusHY/prefill&ltmpl=forms
Inscription en ligne